As a standard, we install a key lock in the doors of our safes and gun cabinets.
You can choose one of the following locks: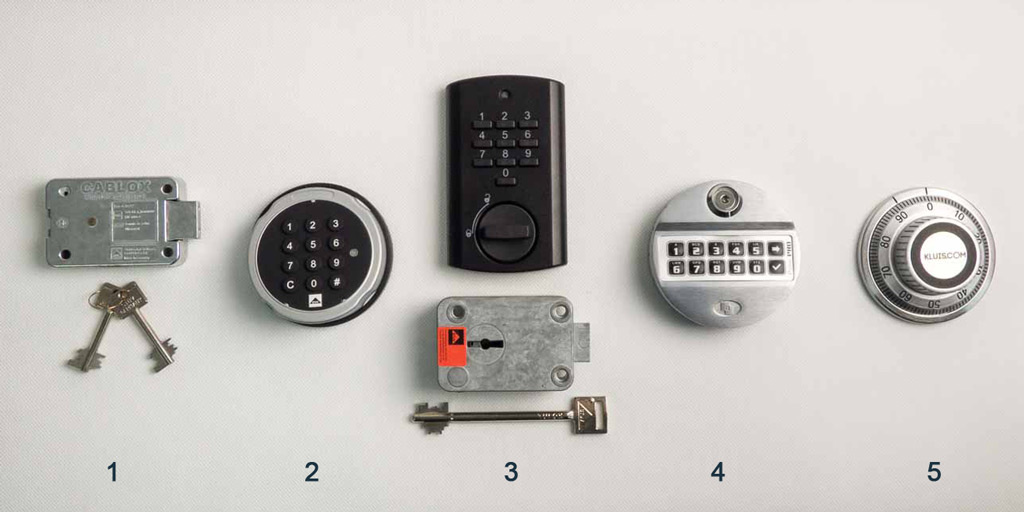 Standard key lock with two keys.
Swinglox electronic lock with master code and subcodes for 9 users.
Tulox electronic lock with hidden master key, master code and subcodes for 8 users.
Pulse Pro electronic lock, with chip reader - up to 49 users.
Mechanical combination lock.
These locks comply with the EN 1300 standard. Of course, we can install other types of safe locks on the vault door. If you want to install a different non-standard lock, please contact us by phone or e-mail.