Whiskey locked in a safe? At first glance, you may be surprised that someone wants to keep the whiskey in the safe. After all "whiskey is for drinking". It turns out however, that already in the last decades of the twentieth century, the market of whiskey buyers began to change. Currently, collecting unique bottles from limited editions is a way to invest your capital.
The most expensive whiskey in the world
Macallan Valerio Adami from 1926 is the most expensive bottle of single malt whiskey in the world. The Scottish Macallan was matured in barrels for 60 years. In 1986, the whiskey was poured into 24 bottles with labels created by two respected artists - Valerio Adami and Peter Blake. Thirty-two years later, on October 3, 2018, at the Bonhams auction house in Edinburgh, one bottle of Macallan whiskey 1926-60 YO, labeled by Italian pop artist Valerio Adami, was sold for £ 700,000.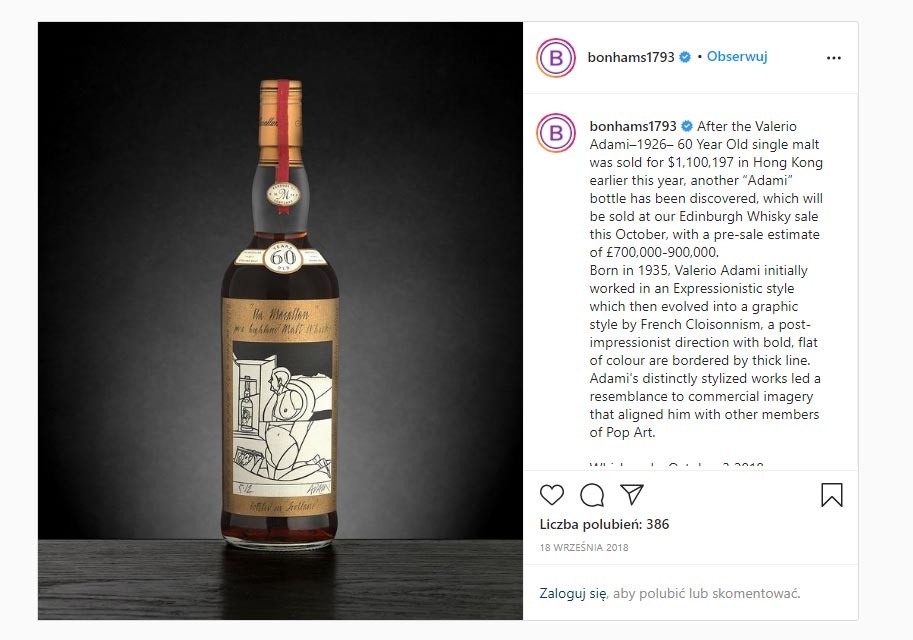 Bottles like bars of gold. Where to keep it?
Although few of us will be able to buy 60-year-old whiskey from the Macallan distillery, but the beginner collectors will affard to buy 40-year-old Glenfarclas or 35-year-old single malt whiskey from BenRiach distillery. We will buy a bottle from limited editions of these distilleries "for only" one thousand pounds. From a simple account we can see that a home collection, consisting of a few or a dozen bottles, can reach the equivalent of several dozen thousand pounds. Storing such a collection in an ordinary alcohol cupboard would probably be a bit unwise.
A safe for a collector of unique whiskey bottles
Hunter Safes presents a unique offer for businessmen and hobbyists looking for style and extraordinary things. Especially for limited editions whiskey collectors, we have prepared an offer of an armored PantzerGlass cabinet with glass shelves for bottles and glass doors with a 25 mm bulletproof glass.
A solid steel body, made in accordance with strict standards, will ensure safety for the valuable collections. The bulletproof glass allows the safe display of valuable drinks within the walls of the house, and the LED strips lighting installed in the interior will emphasize the collection of exclusive bottles. Additionally, the safe is equipped with glass shelves or shelves made of precious wood. PantzerGlass whiskey cabinets can be secured with an electronic combination lock or any other available on the market.
Start investing in fine whiskey and store it in PantzerGlass cabinets!
Contact us - together we will create a PantzerGlass cabinet especially for you!